Who Are We
Propeller Services NZ Ltd is a family owned company specialising in the sale and repair of outboard and sterndrive boat propellers for the powerboat community throughout New Zealand.
What Can You Expect From Us?
An enviable knowledge of boat propellers which we gladly share with our customers.
A wide range of quality propellers to choose from.
A willingness to go the extra mile so that a customer has the right propeller fitted on their boat.
An approachable team willing to work with you to achieve the result you want.
A propeller repair service where we aim to make propellers look like new again.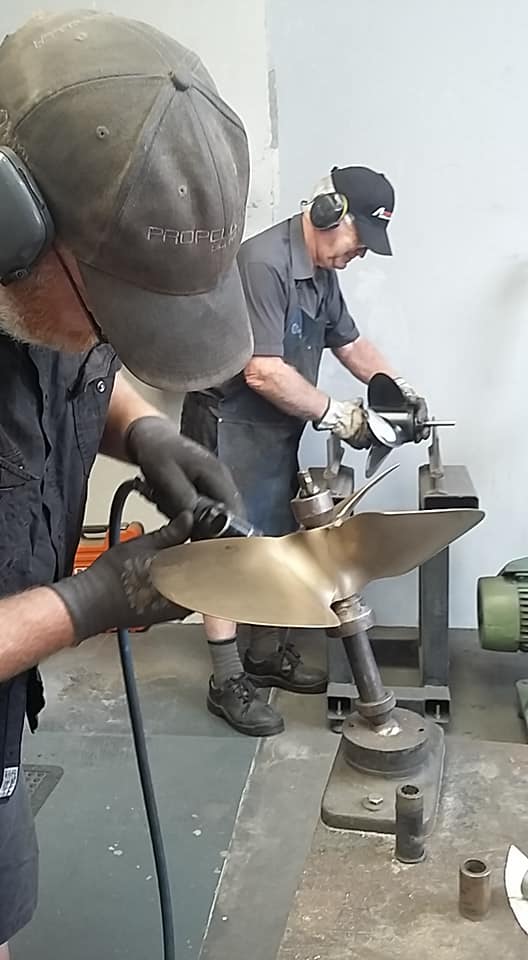 Steve
As the manager he oversees the engineering and propeller workshop operation. Steve is an experienced TIG and MIG welder.He is Propeller Services salesman and his wealth of propeller knowledge ensures that customers get the right propeller for their boats. He has experience working with CAD in his engineering design work.
Alex
Is the owner with Colleen. His previous ownership of an engineering business makes him the ideal propeller workshop assistant. Alex undertakes most of the rebushingwork and oversees inwards and outwards goods.
Colleen
Joined the team more recently and works on a part time basis in administration and on media matters.